Interior Designing is More Personalized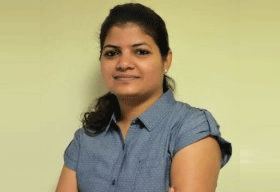 has come a long way. Now that we have professionals who have taken over the task to customize-decorate our house, we can have a sigh of relief and look after other important aspects of our life.

Leveraging technologies like virtual reality and augmented reality, these interior decorators have changed the way we look into designs and allow us to feel how our design and dream house will look like. Not to mention, the aesthetic value these technologies add towards customer-designer relationship that gets cemented for long. But there are some designers who go deep into ones personal life to understand their tastes of joy, happiness and sorrow. Using social media, these designers delve into their Facebook, Twitter, Pinterest, Instagram and other accounts that makes client's life an open book for the designers to further create personalized wardrobes, wall paints, or even wall papers.

Featuring such magical interior decorators in our current issue of siliconindia magazine in under '10 Most Promising Interior Decorators - 2017', we bring to you their unmatched enthusiasm to catch up with their clients' requirements and delivery beyond their perception.
Do let us what you think!