Three Ways Digital Payments will Disrupt Business Functioning in the Indian Economy
By Anish Williams, Co-Founder & CEO, Udio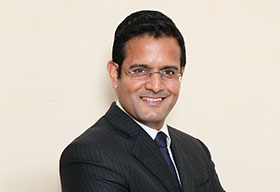 An old saying states that money makes the world go round. Despite the numerous advancements that the world has witnessed over the years, these words have not lost their meaning. Be it a multinational conglomerate or a neighborhood grocery vendor, money is the driving force behind all aspects of the entire business supply chain. From the consumer's access to services to actual service consumption, it has been the central cog moving the business machinery forward since time immemorial.

The recent digital revolution, however, has made it necessary for us to revisit the very concept of money and payments, and with good reason. Businesses and services across the globe are today increasingly digitizing their offerings to cater to the new-age, digitally-enabled, smartphone-equipped consumer. Naturally, payments being a fundamental element of business operations has followed suit. Earlier, payments were largely restricted to paper-based channels such as cash, cheques, demand drafts and money orders. Technology today has truncated payments into a matter of bits and bytes on a computer server. This growing digitization of payments has resulted in greater convenience, seamless payments experience, ease of accessibility and better security for both consumers and businesses.

But while the impact digital transactions have had on the economy is clearly visible, one cannot help but wonder how the fintech industry's continued evolution will influence key business functions in future. Mentioned below are three key ways that digital payments might change the game for businesses across the country:
- API Integrations For Enhanced Data Security & Business Functionality
One of the most common concerns that digital businesses have faced over the years is making their platforms accessible without exposing confidential information to unauthorized users. This holds particularly true in case of collecting payments, which involves critical client information pertaining to transactions such as bank account numbers and card information. Few leading digital payments service providers tackle this challenge by leveraging easily integrated and manageable APIs for enabling platform transactions for partner businesses. APIs verify the authenticity of every request by validating it against a given limit before authorisation, thereby ensuring that the probability of any security glitch is extremely minimal. Moreover, since APIs are extremely scalable, leveraging them for enabling payments ensures that digital payments service providers can continue to deliver a seamless payment experience even as the transactional volume increases.
API integrations used for digital payments are also being used today for enabling businesses to optimize various business functions. By giving businesses an insight into their consumers' purchasing behavior, preferences and choices, digital payment tools allow business owners to devise and implement strategies that are relevant to the requirements and aspirations of their user base. Moreover, enabling push-to-call functionality to roll out tailored marketing campaigns allows merchants to optimize their marketing operations and drive greater adoption with their target demographics.
- Delivering Delightful Customer Experience Through Convenience & Engagement
Consumer engagement and usage experience are two keywords that are of utmost importance to today's mobile-friendly consumer base. As a result, digital payments have seen an evolution from a purely functional approach to become an engagement-driven tool meant to heighten the end-user experience. This has been facilitated by several novel innovations in the digital payments space such as the emergence of social wallets. By marrying the functionality of digital transactions with a community-driven aspect, social wallets allow users to conduct transactions such as splitting bills, sending/requesting money and social gifting with their family and friends. This not only adds a whole new dimension to a consumer's transactional experience, but also adds a lot of convenience to their service usage, in turn fostering brand loyalty and improving consumer retention.
Another development which has been disrupting business functionality is the enablement of interoperability of payments. Consumers owning a digital wallet can use a prepaid card linked to their mobile wallets across offline vendors as well as ATM machines, increasing the breadth of their choices and adding greater value to their digital payments experience. Other tech-based innovations such as native integrations between digital payments players and leading phone manufacturers are also actively extending the benefits of financial inclusions and digital transactions to the unbanked segment. These cross-functional approaches facilitated by digital payment tools allows businesses to provide payment experiences which are channel-agnostic and holistic, and serve to make life simpler and more convenient for their users.
- Reducing the Cost of Managing Money
As weird as it sounds, money requires money to manage it; the Government of India is estimated to spend more than Rs.20000 crore every year just to manage the paper-based currency in circulation. The same holds true for businesses as well, especially when it comes to corporate expense management - paper-based payments options such as physical cash and vouchers not only require investment to accumulate and store, but also require a similar capital investment for logistics during transportation.
A push to implement digital payments as the preferred medium of transactions helps businesses in optimizing their operations and decreasing their operational costs. Few digital payments service providers are actively monitoring the corporate expense management sector, with several already having ventured into the field with digital voucher programs and other digital tools for expense management. This helps businesses in delivering swifter, more efficient and less cost-intensive corporate reimbursements to their employees and helps to enhance their profit margins.
Given the impact digital transactions can have on business operations, even India - traditionally a largely cash-driven economy - has been steadily moving away from its erstwhile dependence on cash and migrating onto a digital medium. This has been most significantly highlighted in a 2015 report on the Indian payments industry. According to the report, cashless digital payments tools such as credit/debit cards, netbanking and mobile wallets handled a total of $1.43 trillion in transactions between April 2014 and March 2015; in comparison, paper-based transactions only processed a total of $1.33 trillion in payments value during the same period. The growing internet penetration and smartphone adoption are also heralding rapid year-on-year growth for mobility-based payments tools such as mobile wallets. December 2015 alone saw 39.49 million mobile banking transactions take place in India with a total value of Rs.49,029 crore. With the number of smartphone users in the country expected to cross 702 million by the turn of the decade, the Indian mobile wallet industry is expected to grow at a CAGR of 127.5 percent to reach $6.6 billion in net worth by 2020.
The writing, therefore, is on the wall - digital transactions are becoming more ingrained into the Indian consumer's transactional behavior and are set to witness unprecedented growth in the future. All that remains is for Indian businesses to capitalize on the disruption and reap the dividends for a long, long time to come.