The Internet of Things-the Heart of Digital Transformation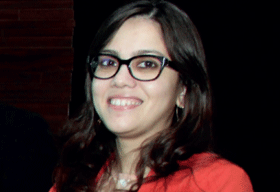 We live in a Gigabit Society, with more than 7.5 billion mobile subscribers and 2.32 billion smart phones in the world as of 2017. Virtual connections have eliminated borders and made the economy more inclusive and shared, focussing on automation while keeping the customer at the centre. That, in the true sense, is the being digitally disruptive.
The 2018 Gartner CIO Agenda Survey, of which 537 of the 3,160 CIOs surveyed worldwide were from across 17 countries in the Asia-Pacific region, presented some interesting findings. 43 percent CIOs in Asia-Pacific region, compared to 37 percent globally, reported that they have either deployed or have plans for deployment of IoT technologies. This represents an approximate USD 3.4 trillion in revenue/public sector budgets and USD 49 billion in IT spending. It is no great surprise then that IoT is gaining widespread adoption in India across sectors, the most prominent being automotive, healthcare, retail, manufacturing, and utilities.
The Vodafone IoT Barometer 2017-18 presents similar findings. 84 percent of adopters agree that the use of IoT solutions has grown in the past one year, with 67 percent of adopters considering IoT as mission critical, and 55 percent of them using it to increase efficiency. The report further identifies the public sector, healthcare, energy and utilities, automotive, transport and logistics, retail,
manufacturing, and consumer electronics as the top sectors in IoT adoption, based on the number of connected devices.
The Internet of Things is a key driver for the next stage of manufacturing automation. Companies have to deal with fluctuating demand and rising costs. They must keep production in running, maintain product quality, optimise energy costs and carbon emissions and continue to innovate the products and services to maintain competitiveness.
Vodafone is already working with manufacturers to implement an Internet of Things(IoT) where machines are connected together to cut costs, speed up processes and improve product quality. All of these benefits will keep manufacturers ahead of their competition in this dynamic industry and changeable world. The supply and delivery chains can be connected with IoT technology to quickly move materials and products and reduce cycle times and costs, change production volumes quickly, and improve delivery times and product reliability. With greater visibility of the supply chain stock levels of materials can be reduced without risking production flow.
Internet of Things is a key driver for the next stage of manufacturing automation
And when it comes to utilities, IoT will be the key to smart cities plans, with use cases being both multidimensional and infinite. From smart water, power and gas meters, and parking management, to detection of waste levels in garbage bins for efficient waste management, IoT will be instrumental in the planning and running of smart cities. For instance, in a study conducted on the reasons for traffic congestion in the city of Pune, it was found that 60 percent of the traffic problems were caused due to people looking for a place to park.
But IoT is not only about industries and enterprises. Let's take industries which impact us as individuals the most. Healthcare professionals and managers face a perfect storm. Ageing populations, increasingly expensive procedures and drugs, dangerous new strains of disease, and pressure on budgets combine to create unprecedented challenges. Patients are more aware of the level of care they expect and are willing to take legal action when this falls short. The Internet of Things can create a medical ecosystem in which medical and medicine information can be connected at each stage from hospitals and surgeries, to ambulances and even patients at home. By using IoT to connect systems, pharmaceuticals, hospitals, homes and even patients through the use of wearables, there can be continuous remote monitoring of medical conditions to en¬sure fast response when needed. Similarly, retail industries are adopting IoT as a key technology to meet the changing consumer expectations and need. A popular fashion brand in the country has already started exploring embedded IoT sensors along with computer vision, augmented reality, virtual reality, mixed reality, and wearables to create customised user experiences. Another interesting innovation by the brand is the use of augmented reality clothing providing contextual interactive content that can be changed based on place and time.
IoT isn't new anymore. But it's still early days in terms of its potential. It can create, initiate and drive digital transformation. IoT adds the paradigm of connectivity enabling seamless integration of people, assets and processes and provides a window for gaining valuable business insights and this is what makes IoT the heart of digital transformation.