Analytics Polishing the Two Sides of Customer Experience Coin - 'Delight & respect'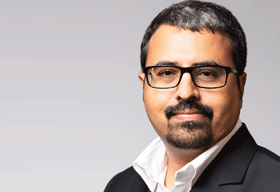 Headquartered in New York, CA Technologies is an American multinational publicly held corporation which creates software that helps companies shape the future; Manage and secure companies complex IT environment to leverage new technologies and accelerate innovation.
In today's world, 'experience' is everything. Quality of user experience is the new measure of product quality & business success. Delivery of user experience determines the competitive edge for the business and helps businesses stay ahead in the application economy.
In our daily lives, we use applications to accomplish daily chores at home or offices that enable us to be efficient and productive. Some of these applications provide us with the best-in-class user experience, while some don't. Let's say you have two Apps for renting a car - both install smoothly, great UI, and easy to use features. Assume one of their key features is about the prediction of availability time to rent-out the next car. Both Apps predict time, but one of the App is always able to meet the predicted time, while the other fails at times. Which App would you continue to use and recommend to others? What is your sentiment about the App when you are delayed for the most important business meet or the much-needed break in a movie? How much does customer sentiment matter in the digital economy and impact future interactions?
Delivered Experience Vs.Perceived Experience

The ability of an App to install smoothly is the minimum requirement in today's customer experience world, this value is considered to be the 'delivered' experience of an App. The accuracy in the prediction of the time for car availability that the customer would like to rent is critical in customer decision making and this value is the 'perceived' experience of the customer for an App, a factor that makes a customer to stay with the App. The end-to-end experience for a customer combines the delivered experience and the perceived experience, a critical measure of the customer experience journey to determine the business success and its associated outcome.
Business Goals are Driving Analytics Innovation
Across the industry, it is widely acknowledged that the impact of analytics is high on making the right business decision. We see advanced analytics – predictive & prescriptive – having an even greater impact and outcome. Today, most analytics offerings are focused towards meeting specific department needs. These silos don't really help in achieving business
goals. In the earlier case of car rent App, IT operations would find the App performance to be normal, while the business would not be able to get the real picture for customer drop-out in App usage. In the digital world, customer experience needs to be tracked using data all around. The answer lies in building the analytics capabilities to address business needs.

"In the digital world, customer experience needs to be tracked using data all around. The answer lies in building the analytics capabilities to address business needs"

Thus, Spoke the 'Data' of Customer Journey
Today's customers are empowered and have more choices than ever. The choice is determined by the experience gained by the customer about the product they use. Customer experience is increasingly defined by the digital experience due to the digital transformation and App economy fuelling the business. Providing superior customer experience is a simple concept, yet deceptively difficult to execute. In order to ensure a first-class digital experience, you need to understand each end user transaction. In the highly connected digital world, a huge data flow exists across and this would allow us to gain better insight into data and predict accurately to deliver that amazing experience for the customer. This means understanding the transaction path from the end user's mobile device to backend Mainframe systems. In order to combine information across these disparate datasets and gain insights into data that helps make meaningful decisions for a positive business outcome, you need analytics.

Gain More Insight into Data
Building analytics capabilities for applications, considering overall business needs can help deliver the best possible customer experience. Generally, developing analytics solutions would allow businesses to gain better insights into the operational performance and user behavior such as drop-off rates, most popular viewed pages, application flows, and usage. The combined data of operational performance view or inside-out view with the user behavior & experience or outside-in view helps optimize the customer journey and improve digital performance. The crux of the solution lies in the way we are able to leverage enriched data from any source across the App, infrastructure, and normalize the data across these different domains. This is more than just collecting data and performing normalization. It is to identify patterns, detect anomalies and perform sophisticated trending with the normalized data. Today, most analytics offerings are focusing on the operational performance of Application & IT infrastructure, while they primarily use the structured data (e.g., application logs or customer information stored in the DB). This provides a partial solution to solving business problems specifically when it comes to customer experience, while a lot more data exists on the digital platform as unstructured data (e.g., social media feeds, comments, emails, web browsing content).

Building Solutions Beyond Data Lake
This is more than creation of a data lake. Business need is to get proactive real-time insights into real user behavior, buyer trends, log analytics and Omni-channel performance. The advancement of today's technology allows us to develop advanced analytics solutions. Natural Language Processing domain has evolved from research to engineering. Text mining & Text analytics help extract useful information from unstructured data such as social media to perform predictive analytics for customer experience, user behavior pattern in buying trends or in identifying the security risk and many other business needs. The open source ELK Stack (now known as the Elastic stack) helps to bring new context to data. Using this contextualized data, we can now perform advanced capabilities, such as machine learning(ML), deep learning, and assisted workflows powered by Artificial Intelligence (AI) to better predict experience anomalies, patterns, and behaviors – and guide actions.

Conclusions
CA Technologies offer better-proven methods for data collection and help the customer in solving business problems through its analytics offerings. Our new analytics platform combines data from our own tools and third parties to deliver new insights into how you can optimize user experiences and differentiate your business. CA technologies analytics offering goal isn't just to help you manage more data, it's enabling you to solve more business problems and create better business opportunities through it!