Facility Manager and Strategic Facility Planning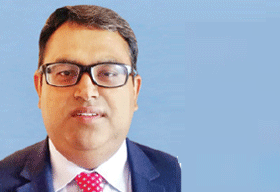 BFIL is a non-banking finance company which offers a range of products and services like micro-financing, Income Generation Loans, Mid-Term Loan, Long-Term Loan, Life Insurance and many others.
The type, quantity and location are important to the Strategic Facility Planning process, which encompasses understanding, analysing, planning and acting for the long term. In order for Facility Manager providers to effectively address the needs of public/private sector organizations, it is imperative to move beyond facility management and engage in a degree of strategic facility planning that identifies the type, quantity and location of spaces required to fully support the organizations business initiatives and should be framed within the organization's vision.
A strategic facility plan is defined as a two-to-five year facilities plan encompassing an entire portfolio of owned and/or leased space that sets strategic facility goals based on the organization's strategic(business)objectives. The strategic facilities goals, in turn, determine short term tactical plans, including prioritization of, and funding for, annual facility related projects.
Strategic Facility Planning Includes Three Primary Components
An understanding of the organization's culture and core values and an analysis of how existing and new facilities must manifest that culture and core values within the physical space or support their change; an in-depth analysis of existing facilities - including location, capability, utilization and condition; and an achievable and affordable plan that translates the goals of the business plan into an appropriate facility response.
Strategic Facility Planning helps facility managers do a better job and ensures that all employees are working toward the same goals and objectives. A flexible and implementable Strategic Facility Planning based on the specific and unique considerations of your organization needs to be developed through a four step process. The first step, understanding, requires thorough knowledge of your organization's mission, vision, values and goals. Second, exploraion of the range of possible futures and triggers is needed to analyze your organization's facility needs using analytical techniques – such as systematic layout planning, SWOT(strengths, weaknesses, opportunities and threats)analysis, strategic creative analysis(SCAN), or scenario planning. Third, once analysis is completed, plans for potential responses and periodic updates to existing plans in response to changes in the market need to be developed to meet the longrange needs of your specific organization. Fourth, take actions as planned to successfully implement the Strategic Facility Planning.
Strategic Facility Planning Described as a Four-Step Process:
1. Understanding:
The thorough understanding the organization's mission, vision, values, and goals;
2. Analysing:
The analysis of the organization's facility needs;
3. Planning:
The development of strategies that meet longterm needs of the organization;
4. Acting:
The implementation of planned strategies.
As Strategic Facility Planning merges with strategic policy objectives of each particular sector or organization, alignment among stakeholders is critical for successful partnerships. In this regard, there is a transcendence away from a one directional purchaser supplier association to a more integrated and cooperative relationship.
Accordingly, the process of strategic facility planning should be ongoing as facilities, real estate and infrastructure should be consistently evaluated. This ensures that public sector buildings and other real estate assets are optimized in a way that is best suited to match the vision, and to meet the policy objectives of the sector or organization. As such, the planning model requires a lifecycle analysis, which includes an evaluation of total ownership cost and lifecycle cost. This is in contrast to the relative value output of building assets in economic terms but social externalities as well.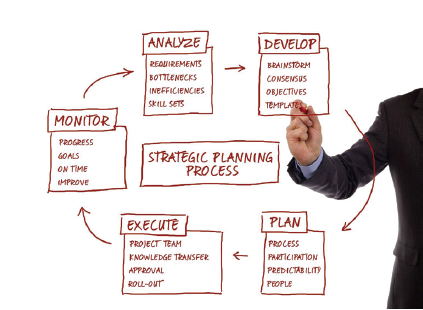 One of the most important things to understand about strategic facility planning is that it is not a static activity. Rather, it is a dynamic ongoing process. As we see on the news and experience in our everyday lives, the world is changing at a faster rate than it ever has - and it will continuously do so. That's why strategic facility planning is so important. It makes us think farther out than today or tomorrow. Sure, the chiller will eventually break-down, the fire alarm is going to go off and there will always be someone who is too hot or too cold. Those scenarios will never go away - we have to learn deal with them. But facility managers must step back from the details of the daily grind and spend time giving serious thought to what might happen that could impact their company (both negatively & positively) and what they would do to adjust and adapt to it.
"Strategic Facility Planning helps facility managers do a better job and ensures that all employees are working toward the same goals and objectives"
Strategic thinking isn't daydreaming. It is a deliberate, thoughtful and reflective process intent on understanding the future and how the facility function can best support the overall organization and it's most important and expensive asset - its people. If the facility is a hindrance to people getting their jobs done in an effective and innovative way, then it's not fulfilling its sole purpose. As the facility manager, you cannot leverage one of your company's most important and costly assets, second only behind its people, in order to help ensure the success of your company.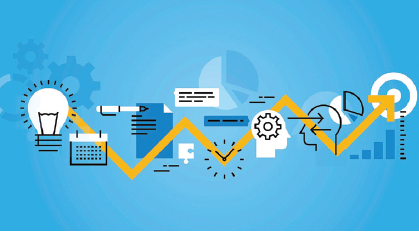 Developing and writing the strategic facility plan should only be the beginning of a continuous strategic planning process. It's similar to owning a house. You don't go and buy a house and simply live in it for 50 years without doing anything to it. You think about what it might need if you have kids, when those kids are older and when they are gone. You put plans in place to accommodate for various scenarios. If the kids live at home longer than you expect or your mother-in-law moves in, you adapt those plans to the new scenario.
Strategic planning is not about knowing exactly what your facilities will need to be like in 10 years. It is about having a 10-year picture of what they might look like based on logical assumptions, good business forecasting and a good sense of history. One needs to be flexible enough to change direction at any given moment - just as the home theater you added to your house when the kids moved-out can be turned into a mother-in-law suite.
One of the keys to planning for the future is to look for those things that will stay the same. These are the nonnegotiable, intangible things that will exist no matter what happens. In the case of your organization, it's understanding and acquiring a thorough knowledge of its mission, vision and values. These are things that typically stay constant and steer successful companies. However, the goals needed to achieve the mission & vision and carry-out the values may change over time. As the facility manager, that's what you have to try and plan to meet. In order to do that, you have to stay in touch with your organization's business strategies. In IFMA's Facility Management Forecast 2007, Exploring the Current Trends and Future Outlook for Facility Management Professionals, the number one trend in facility management identified by a panel of industry experts is to link facility management with business strategy.