Major Trends that emerged in Indian e-Commerce sector in 2016
By Vishwavijay Singh, Co-Founder, Salebhai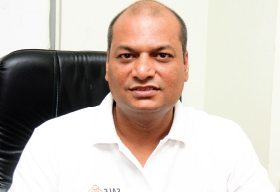 The Indian e-Commerce sector witnessed steady growth in 2016 and opened opportunities for several market players across multifarious industries. Driven by the rise in number of internet users across India, this sector has managed to broaden its reach across a wider consumer spectrum, and is expected to continue its growth streak during the upcoming year as well.

According to a report by Indian Brand Equity Foundation (IBEF), India's Business to Business (B2B) e-Commerce market is expected to reach $700 billion by 2020, while the Business to Consumer (B2C) e-Commerce market is projected to be worth over $102 billion by 2020. The report also stated that the industry is touted to gain more than 530 million shoppers by 2025, led by faster internet speed on reliable telecom networks, faster adoption of online services, and better variety & convenience offered by e-Commerce platforms.

Apart from being one of the fastest growing industries in the country, the Indian e-Commerce space witnessed the emergence of various trends that dominated the market in 2016. Following are the four major trends that transformed the Indian e-Commerce industry in 2016:
Increase in online buyers and repeat customers – These days, it has been observed that people are getting more accustomed to buy most things online. Be it clothes, accessories, groceries, or other products, online buying has now become an integral part of an individual's monthly purchase plan, leading many e-retailers to acquire repeat buyers. Some e-Commerce market players have even witnessed a 50 percent rise in sales via repeat buyers, and have been able to add more than 1500 customers every month.

More variety in products offered – The e-Commerce space in India also witnessed several customers buying a host of different products that were previously not available for purchase on online platforms. With more and more players modifying their business model to satisfy every demand of their customers by offering unique products on their platform, consumers began to leave behind any apprehensions they had regarding such products. Driven by this trend, the range of products being bought online increased immensely during 2016, and is expected to continue further in the upcoming year.
Availability of quality products at reasonable prices – While deep discounts and deals prevailed throughout the greater part of 2015, convenience and value for money ruled the e-Commerce market in 2016. Inspired by the typical mindset of India's middle class population, many B2C players began to stock their inventory with good quality and authentic products that were priced similar to their MRPs, allowing customers to buy online without worrying about spending too much money. This prevalent trend also proved that most people did not mind paying additional costs if authentic products were delivered conveniently to their doorsteps. In fact, they were more than happy to have this as an option rather than spend their precious time in buying irrelevant products at hugely discounted prices.
Consumers' Developing Preference for different products – 2016 also witnessed a growing curiosity among buyers to discover and try new products from different cultures. Consider this as an example: 'Nolen Gurer Sandesh' -a typical Bengali sweet dish is no longer ordered solely by Bengalis. Instead, this delicacy is becoming widely popular among Tamilians as well. Similarly, black potteries from Manipur or Kutchi shawls from Kutch are crossing the state borders to find new takers across the country. Going by this development, it is possible that this trend will be one of the most prevalent in 2017 as well.
Going by the aforementioned trends, it can be said that 2016 proved to be an exceptionally great year for the Indian e-commerce sector, and will continue to grow in the upcoming year as well.