Taking Digital Transactions to the Next Level: Purchasing Property with Bitcoins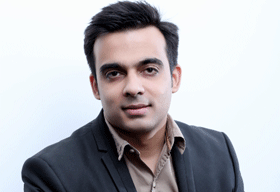 How does it Work?
Similar to traditional money, crypto currencies have no underlying assets and derive value from use. The more widely is it accepted, the more the currency will gain value. You can access Bitcoins by either buying it or mining it. Bitcoins are offered as a reward for successful miners who solve the cryptography puzzle using the data.
Why is the Price of Bitcoin Higher in India?
The price of bitcoins depends on variations across geographical locations, times of the day and even transactional portals along with supply and demand. The prices for Bitcoins are higher as compared to the global market as there are inadequate sellers in India willing to part with their currency at a lower price. There are just two alternatives to this path: increase the selling price to encourage owners to part with their currency or keep the buying price high to dissuade future buyers. Also, the restrictiveness of INR has propelled higher exchange rate between Bitcoin currency and INR.
Anti Bitcoin
The strongest factor obstructing adoption of Bitcoins is the Benami Property Act that states: any service or commodity purchased in any form of currency that is not accepted as legal tender in India could lack credibility to both buyer and
seller. The buyers and the investors would want their real estate assets to be legal, as they have invested a huge sum and to ensure that the resale does not pose a problem. RBI is just mulling over the idea of Bitcoins and without its support, there will be no Bitcoin. While the real estate industry is trying to maintain genuine relations with RERA and the Benami Property Bill, will Bitcoins share the same goal? It has received a lot of flak for shady transactions. Bitcoins transactions must be traceable at every level in the sector to align it with open practices and reforms, such as RERA and the Benami Property Act. The value of real estate in terms of size, location and local market rates are measured in Indian currency. If Bitcoins were accepted by the RBI, the rupee value of a property will have to be converted in Bitcoin. All these calculations and value of Bitcoin currency will have to be accepted by all stakeholders. Apart from this, the conservative banking and financial sector would not be enthusiastic at the possibility of not having a fully traced or regulated currency alternative. Although tech enthusiasts support this utopia of currency there are a lot of ground realities to be considered, especially security and shady transactions that can turn an entire economy into a dystopia.
Bitcoin transactions are far more economical and easy as compared to digital transfers as they involve a direct transaction without involving banks or other third parties.
Pro Bitcoin
The perks for those wholesaling properties include simplified transactions for buyers and sellers, capitalizing on the new trend, increase media and viral spread and assistance from educated financial specialists and purchasers. The negative news for Bitcoin and shady deals has little to do with Bitcoin usage and more to do with the illegal method of procuring and selling it. For some realty entrepreneurs, it could be the best move to stir the sales slump in their favor. Blockchain technology acts as a ledger sheet for those who own a particular Bitcoin and it can also be used for recording and transferring property titles securely. Bitcoin transactions are far more economical and easy as compared to digital transfers as they involve a direct transaction without involving banks or other third parties. Many bitcoin startups in India believe that it will create a revolution in the way remittances are done in India. The global trade value for Bitcoin is about $5 billion a day, and India's contribution in annual Bitcoin trade volume is $20 billion. Investing in Bitcoin is not an instant income scheme; it requires investment in terms of time to educate and tweak it to the needs of real estate sector in India as it is still a nascent technology. Despite a conservative view from RBI, tech oriented investors are still willing to experiment with the Bitcoins. The growing number of users in India cannot be ignored. The adoption gradually tale place in India in small digestible doses. The lousy reputation for Bitcoins in the past and the delay in certifying it as a legal coinage has made the adoption in India difficult. People would always want the ownership of their land legal in every way. If the RBI adopts it, you can expect it will create a new wave in the history of digital currency.