To Compete or to Collaborate: How Small Travel Companies can Partner with Larger Players to Serve Customers Better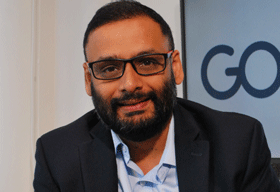 Merging with a larger travel company can offer the following benefits to a travel agency:
• Reduced Costs:
If you are a small travel agency, merging your operations with that of a larger organization will enable you to considerably reduce organizational expenses. Since large companies have greater purchasing power in the market, they can help the travel agency to grow and expand its inventory with products which were not available through them earlier.
• Market Penetration:
If a travel agency has been successful in a particular market and reached a point of saturation, merging with a larger company can provide the agency with access to newer markets and a much larger number of customers.
• Diversification:
One of the major benefits of merging is that the combined entity will have an extensive portfolio with a broader range of products and services.
This will help the merged organizations to attract consumers with more value-driven options at the point of sale.
• Knowledge and Expertise:
A small travel agency can benefit from its corporate partner's resources and their inputs to enhance managerial efficiency. Moreover, with the combined skills of the marketing departments, the company will be able to sell its existing as well as new products more effectively.
Once the merger is completed, both entities must focus on two elements – enhancing customer service and building deeper relationships with consumers
The Benefit of Merging for Consumers:
Peter Drucker once said, "The purpose of business is to create a customer." The purpose of a merger, hence, should be to create more satisfied customers. Once the merger is completed, both entities must focus on two elements – enhancing customer service and building deeper relationships with consumers. If your merger results in greater ease for customers as well as improved customer experience, better pricing, and innovative products, you can rest assured that it is a successful one. Here are some ways in which the overall customer experience can be improved post-merger:
• Prices:
A merged entity can extend the benefits of cost savings to the consumers by lowering the prices of products. This can be an effective strategy for attracting new customers, as well as retaining customers who may be skeptical of the price factor following a merger.
• Quality:
A merger between a corporate entity and a small travel agency can result in enhanced quality of products, as the merged company gains access to the larger company's research and technological capabilities. The cost incurred in product enhancement or development will also be much lower for the merged entity, since the overhead expenditures of hiring the requisite technology or experts will be eliminated.
• Variety:
Consumers can benefit from a greater variety of products through a single platform instead of switching from one website to another in search of the products they want. For instance, one of the organizations has a better offering of hotels, while the other offers better deals on airlines. With a single platform offering the best deals on both hotels and airfares, customers can receive more value for their money, resulting in greater satisfaction in addition to recurring purchases in the future.
Online travel agencies can enter into strategic partnerships with other offline travel companies, while offline agents can combine forces with OTAs to create a robust multi-channel ecosystem that caters to various needs of customers at different levels – from offering good deals on hotels and flights, to arranging local travel and activities at the destination!